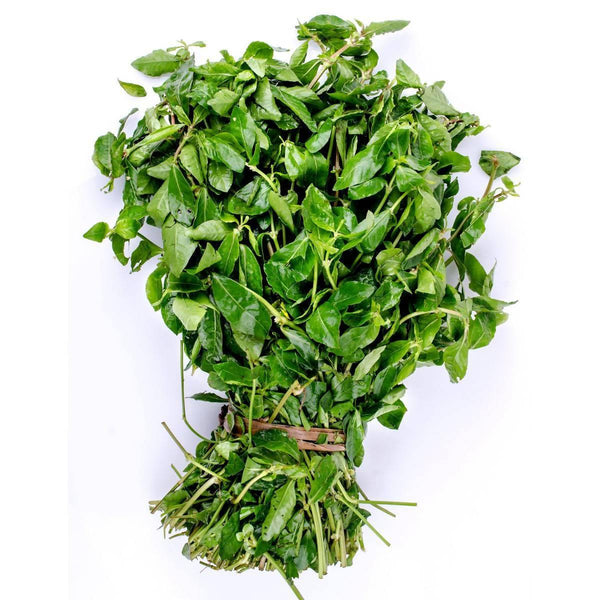 Mukunuwenna (Sessile Joyweed)
Availability:
10 In Stock
Saaraketha Organics
Special Features of Product:
 100% Organic Food
 100% Fresh No Chemicals
Major growing area
Intermediate zone
NOTABLE FACTS
The plant grows wild, but is also cultivated for food, herbal medicines, as an ornamental plant , in the aquarium trade and as poultry feed.
AYURVEDA & MEDICINAL USES
 Used in Ayurvedic medicine as a treatment for Mukunewenna helps treat stomach disorders, diarrhoea, dysentry and can also act as a natural plaster for diseased or wounded skin.
TRY-ME RECIPES
The leaves and stems of mukunuwenna are eaten as a cooked vegetable.
MUKUNUWENNA MALLUNG: Shred finely and stir fried with grated coconut and spices, to be eaten with rice
Seller Portal