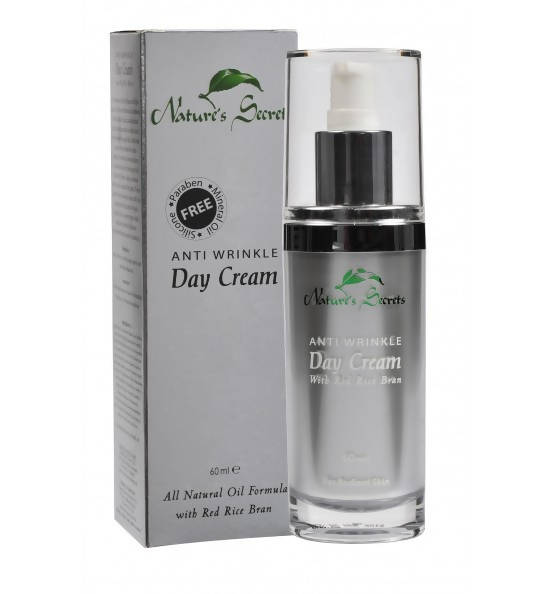 Platinum Anti- Wrinkle Day Cream With Red Rice Bran
Availability:
Out Of Stock
Nature Secrets Herbal
Suffering from dry skin? Restore, heal and smoothen your skin with this intensive treatment, as you enter a journey to the realm of softness and beauty. Organic Virgin Coconut Oil, Olive Oil & Almond Oil in this formula help rescue dry, rough and wrinkled skin; restoring lost moisture while nourishing from within.
Anti-ageing Protection
Red Rice Bran Extract, Organic Virgin Coconut Oil, Olive Oil, Almond Oil
Normal & Dry 
Seller Portal