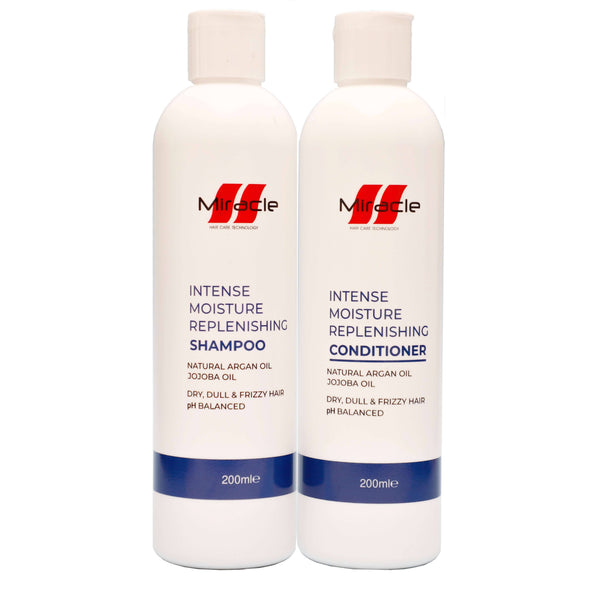 Intense Moisture Replenishing Conditioner
Availability:
Many In Stock
British Cosmetics
(pictured on the right)
Exclusive moisture rich formulations will cleanse hair without striping the natural oils. The rich Argon Oil will penetrate deep hydrating & enhancing elasticity to the hair. Enrich Jojoba Oil's monounsaturated fats will penetrate the hair follicle strengthening the hair fibers and repair damaged cuticles. These 2 rich ingredients will nourish hair from inside-out adding shine with manageable luxurious hair.
How to use
Apply considerable amount of Intense Moisture Replenishing Conditioner to the cleansed hair and massage through the lengths and ends. Leave on for 2 to 3 minutes. Rinse thoroughly. Repeat if necessary.
Seller Portal