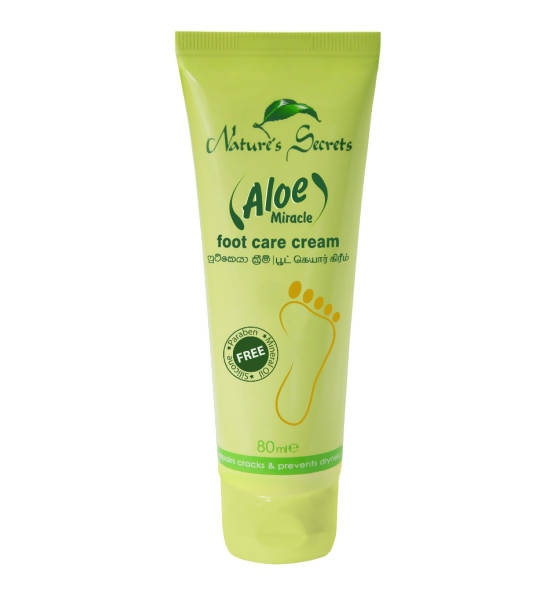 Miracle Foot Care Cream - Aloe
Availability:
Many In Stock
Nature Secrets Herbal
Heals cracks and soothes feet. Prevents itchiness and drying of feet. Eliminates unpleasant foot odours. Visibly reduces dry skin on legs. Aloe Vera in this cream soothes, moisturises and nourishes the skin, leaving your feet smooth and healthy. Directions: Apply on feet and legs. For best results, use daily for a minimum of 2 weeks.  Important: For external use only. In case of an irritation or allergy, rinse off and discontinue.
Soft, Healthy Feet & Legs
Aloe Vera Extract, Virgin Coconut Oil, Olive Oil, Beeswax
Dry Skin
Seller Portal